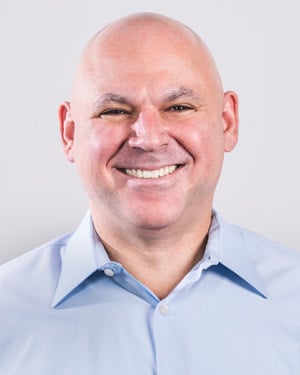 On Being an Orthodontist
One of the most satisfying aspects of being an orthodontist is the relationships that grow between my patients and me. I love being a part of their lives, listening to their stories, and hearing about their successes and dreams. They include me in their world and we become friends, which I consider to be such an honor. I look forward to their visits as a chance to catch up on news from a friend. When they come in smiling, I understand they feel the same way. It is amazing to witness the growth of our patients' self esteem and confidence as we achieve the great changes in their smiles.
Education and Continuing Education
Bachelor of Arts in materials engineering science – Johns Hopkins University
Doctorate of Dental Surgery – Baltimore College of Dental Surgery, University of Maryland
Master of Science – University of Connecticut School of Dental Medicine
Certificate in orthodontics – University of Connecticut School of Dental Medicine
As a third-generation orthodontist, following in my father's footsteps and my maternal grandfather's before that, I know the profession has made great strides over the last 60 years. Modern orthodontic care involves teamwork, creativity, engineering, and science to provide a truly life-altering service to our patients.
I know that pursuit of continuing education is essential to providing my patients with the best orthodontic care options available. I seek out courses, lectures, and seminars throughout the year. I've also founded and am an active member of several Long Island study clubs that collaborate across oral healthcare specialties, which enables us to deliver the highest level of care to our patients. I am actively involved in teaching the orthodontic residents at SUNY Stony Brook School of Dental Medicine. I am a volunteer teacher attending at the Dentofacial Deformities Clinic and the Pediatric Residency Program at Cohen Children's Medical Center at North Shore Long Island Jewish Medical Center.
Professional Affiliations
Diplomate, American Board of Orthodontics
American Association of Orthodontists
Suffolk County Dental Society
Edward H. Angle Society, North Atlantic Component
In the Orthodontic Community
Being involved and giving back to my community is essential to who I am as an individual, as well as a professional. I am the co-chair of the Long Island Chapter of Smiles Change Lives, a national organization that delivers orthodontic services to children and youth from low-income and underserved communities.
Personal Life
My lovely wife Brooke and I have two sons, Austin and Grant, as well as a family dog, Caddie. Spending time with my family is always my passion when I'm not caring for my patients. I also enjoy golfing, running, and coaching lacrosse. I finished the 2013 NYC Marathon and have finished the Long Island Half-Marathon five times!
Find Dr. Zackary Faber on Healthgrades here