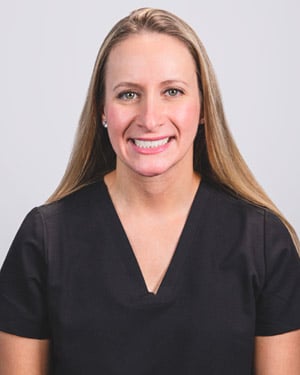 Registered Dental Hygienist
It's a great feeling to know you're making a person happy, and that's always my focus. I want a patient to feel safe and welcome while here, and I love coaxing smiles from them. Even better is when I can make them laugh and start building a friendship, which strengthens as they move through treatment. I'm a clinical hygienist, and provide assistance to our doctors during procedures. I also teach patients about proper oral hygiene while they're wearing their braces, so they'll have a beautiful smile at the end of treatment.
East Northport has been my home since 1991. During my time off, I like traveling, going to the beach, and shopping.